---
MDC News Bytes
Driving Student Success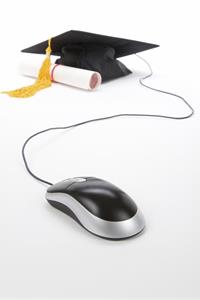 MDC new online orientation better prepares students for academic success.
The vast majority of incoming students found that MDC's new online orientation helps them be better prepared, according to a recent survey.
While most colleges for many years have taken traditional approaches to orienting new students, Miami Dade College is now one of the top schools implementing this engaging new welcoming technique through orientation software.
Out of the nearly 1,000 students who participated in the survey, the results showed that:
88.4 percent felt better prepared to start at MDC as a result of the online orientation;
95.7 percent said the online orientation information was clear and easy to follow; and
94.6 percent said that what they learned in the orientation would be useful for future reference.
In the online orientation, new students cover the basics before arriving at MDC so they can focus on the educational planning component when they get to campus. This allows students to acclimate better and begin with a positive experience.
— AMS
More MDC News Bytes Articles