---
Making Their Mark
Success Beyond His Dreams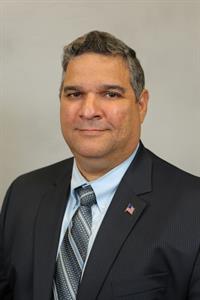 Miami City Manager Daniel Alfonso is a proud MDC alumnus.
Miami Mayor Tomás Regalado has appointed Miami Dade College alumnus Daniel J. Alfonso to the post of city manager. Alfonso previously served as the city's chief financial officer, where he made huge strides in putting the city on the road to financial recovery, boosting its reserves to $75 million at the close of fiscal year 2013. Alfonso had served as the acting city manager and took the title officially when his predecessor resigned after a period of ill health.
"I am humbled," said Alfonso. "It's an honor to serve the residents of our city. We are on the path to recovery, but we have more to do, and I want to continue expanding growth."
Alfonso's ascendency to the prestigious position – which reports directly to the mayor – is even more remarkable considering the huge transition he made in his youth. He arrived in the U.S. from Cuba at age 11 with few possessions and fewer prospects.
"We got here with what we had on our backs and a small briefcase," Alfonso recalls. "I had no dreams of rising to a post like this."
Alfonso credits MDC with laying the foundation for his accomplished career in public service.
"I'm proud of the fact that I went to Miami Dade College," he said. "I find it amazing how many people in the community go to MDC and move into key positions and serve the community. The College does a wonderful job in preparing students for bigger and better things and creating jobs in the community."
More Making Their Mark Articles