---
Powerful Partnerships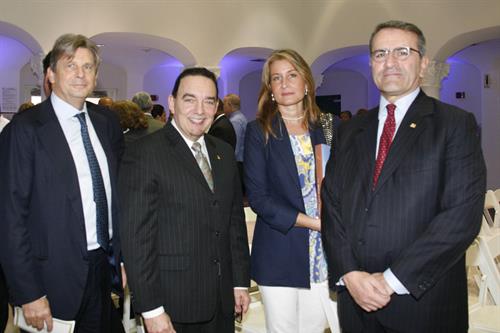 In the Kitchen With Italian Masters
Miami Culinary Institute (MCI) at MDC is now the exclusive educational partner in the eastern U.S. of Gambero Rosso, Italy's leading food and wine publisher and educator. The exciting partnership opens doors for MCI students to travel to Italy and study at Gambero Rosso's highly acclaimed "Città del Gusto" (City of Taste) cooking schools located in Rome, Catania, Palermo, Turin, Naples and Milan.
"This partnership will explore innovative initiatives to share food and wine education and entertainment programming between MCI, Gambero Rosso Channel and MDC-TV, the college's television station," said Dr. José A. Vicente, president of MDC's Wolfson Campus. "Program activities will be based on several key objectives, including promoting exchange and internship opportunities; supporting innovation of new programs; sharing knowledge, culture and tradition of the culinary arts and wine industry; sharing best practices; and establishing a Gambero Rosso scholarship for MCI students, among others."
Gambero Rosso's acclaimed culinary guide is akin to the Michelin guide for Italy. In recent years, Gambero Rosso has developed into a multimedia giant, expanding their offerings to master's programs, magazines and a television channel, as well as the culinary school, which is educating a new generation of chefs and critics.
The new collaboration with Gambero Rosso is the perfect addition to MCI's well-rounded training, which blends the skills demanded by classic cuisine with the latest techniques used by the world's best chefs, offering a synthesis of fundamentals and innovation to students. Sustainable food, local food sourcing and nutrition are also important components of the curriculum, which is designed to prepare MCI students to engage and contribute in a quickly evolving food culture.
More Powerful Partnerships Articles