---
COVERSTORY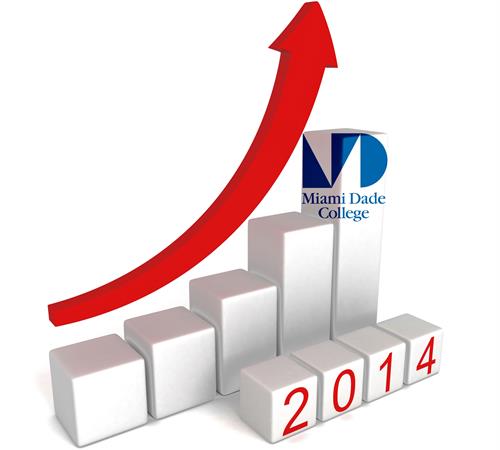 MDC Drives Region's Economy
A recent study by Miami-Dade County reaffirms what has long been known: Miami Dade College is a pillar of strength and a guiding light for the entire South Florida economy.
According to the County report "The Economic Impact from College Degrees in the Workforce and Local Colleges and Universities," MDC made the highest average annual contribution to the Miami-Dade economy from 2011 to 2013 among public institutions of higher learning with an output of $950 million, a gross regional product of $642 million, personal income of $479 million and more than 11,300 jobs. MDC's contributions to the economy also topped those of all area private universities, with the single exception of the University of Miami, whose medical school and hospital operations were included in the calculation.
The economic benefits of a college degree cascade from individuals to families and the community: Better employment translates to higher income and living standards. At MDC, where 67 percent of students are low-income and 46 percent live below the federal poverty line, the impact is even more dramatic.
MDC's impact is amplified further when taking into consideration collateral benefits of an educated society. An expansive study by Economic Modeling Specialists Intl. last year estimated annual added income of MDC and its former students to the local economy at $3.3 billion. Thanks to the benefits an MDC education provided in terms of improved health along with reductions in welfare, unemployment and crime, MDC saves the public some $35.4 million per year. In addition, taxpayers see a rate of return of 10 percent on their investment in MDC.
— MR