---
Features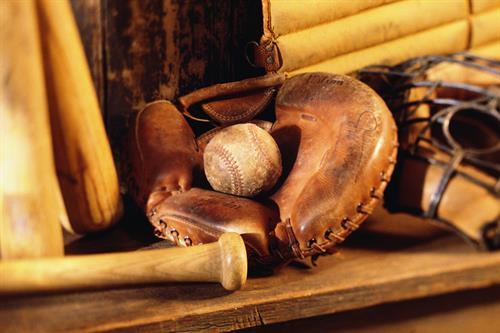 A Blast From the Past
Once again in the headlines, the Sharks' baseball prowess was applauded with a flash back to 1964 as The Miami Herald feted the 50th anniversary of the baseball national championship won by MDC's North Campus with a feature story on its front pages.
"It was a truly special team," said Steve Polisar, who was Dade North's shortstop and team captain in '64. "We had a great coach in Demie
Mainieri and a tough group of blue-collar-type players."
Winning Mindset
Polisar said that team – which had 37 players on the roster, 34 of whom were from South Florida – had swagger.
"When we walked on the field, we had that New York Yankees mentality," he said. "We felt that we were the best – you had to beat us."
Early Records Set
Dade North, which was the name of the MDC team at the time, won its lone title nearly three decades before the Marlins and Florida Panthers played their first games, 24 years before the Heat was born and close to two decades before the University of Miami would win its first national championships in baseball and football.
The Miami Dolphins didn't exist yet and neither did Florida International University (FIU) or any other Miami Dade College branch other than North Campus.
Lens on Miami
Dade North baseball was a big deal locally, and that 1964 team put the school on the map nationally.
This summer in Lubbock, Texas, Mainieri, 85, was inducted into the National College Baseball Hall of Fame.
He started the program at Dade North in 1961 and ran it for 30 years, helping to send 35 of his former players to the major leagues, including future stars such as Bucky Dent, Mike Piazza, Mickey Rivers and Warren Cromartie.
Those stars came later, however. The 1964 team that won it all didn't exactly travel in first class. In fact, they got to Colorado for the Junior College World Series on a 1949 Greyhound bus with a busted bathroom.
It didn't matter, though.
"We were destined to win," Polisar said. "When we came back to Miami, we were the toast of the town. We gave Miami baseball a lot of credibility back then."
— WV
More Features Articles