---
Features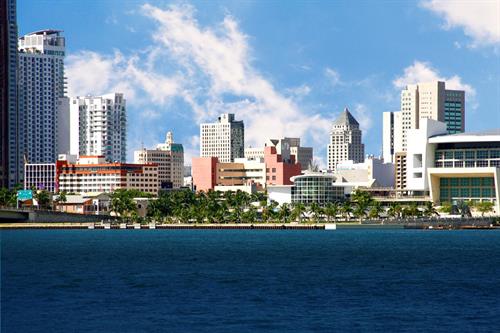 Applause from 'The Chronicle of Higher Education'
A national standard-bearer of excellence in the classroom and beyond, Miami Dade College was named one of the country's "Great Colleges to Work For" in The Chronicle for Higher Education's annual rankings.
The only public college or university in South Florida named to the list, MDC stood alongside other prestigious institutions including Duke, University of Southern California, University of Michigan and Notre Dame, among others. This is the sixth year in a row that MDC has made this outstanding list.
"Faculty and staff at Miami Dade College always go beyond the call of duty to serve our students and to ensure that MDC remains a top academic institution," said MDC President Dr. Eduardo J. Padrón. "This accolade was possible because of their hard work and dedication to our mission."
More than 300 institutions were surveyed to be ranked in the Chronicle program, and more than 44,000 college employees were surveyed in the process.
Miami Dade College stood out in 10 out of 11 areas, making The Chronicle's 2014 Honor Roll, a distinction it has now picked up for four years in a row. Those areas included Collaborative Governance; Confidence in Senior Leadership; Diversity; Facilities, Security and Workspace; Job Satisfaction; Professional/Career Development; Respect and Appreciation; Teaching Environment; Supervisor-Department Chair Relations; and Work-Life Balance.
— MR
More Features Articles