---
Making Their Mark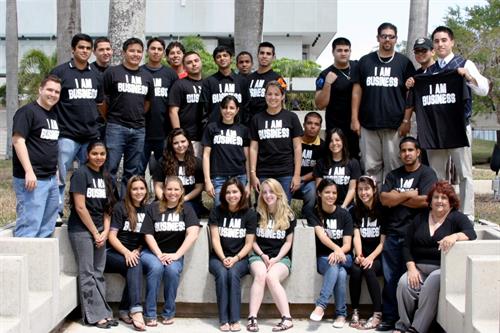 Creating Tomorrow's Business Leaders Today
Top business students from Miami Dade College came home with more than souvenirs from a recent trip to Nashville. High-achieving members of the MDC chapter of the collegiate business organization Phi Beta Lambda (PBL) garnered coveted prizes during the national leadership conference that was held recently in Tennessee.
The MDC group competed against more than 1,800 other college students from across the country, showcasing their talents as future  business leaders. The competitive events allowed participants to sharpen their core business skills, expand their networks, and take part in more than 50 business and business-related races. Rivals included the best and brightest from the University of Alabama, Rutgers University, Texas A&M University and the University of Wisconsin, among others.
More than two dozen MDC students claimed top PBL awards, which are bestowed following a comprehensive national competitive process that recognizes and rewards excellence in a broad range of business and career-related areas. For many students, this conference's events represent the capstone activity of their academic careers. In addition to the competitions, students immersed themselves in educational workshops and attended motivational keynote speeches on related topics. MDC has historically and consistently placed among the top schools in the nation for more than a decade.
More Making Their Mark Articles