---
Making Their Mark
Persistence Pays Off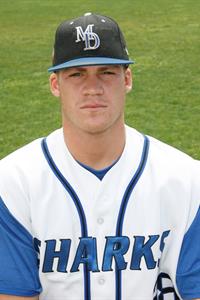 Eric Fornataro
MDC's baseball program continues to be a springboard to the MLB, and the latest example is pitcher Eric Fornataro, 26, of the St. Louis Cardinals.
On April 21, Fornataro became the 89th former MDC standout to make his major-league debut, and he performed exceptionally well, pitching a perfect eighth inning against the New York Mets.
Pitching to legendary catcher Yadier Molina – who is a six-time Gold Glove winner, a five-time All-Star and a two-time World Series champion – Fornataro got a fly out and two groundouts.
"It's always nice to see one of your guys make the big leagues," former MDC coach Steve Hertz said.
More Making Their Mark Articles