---
Making Their Mark
An Elective Changed His Life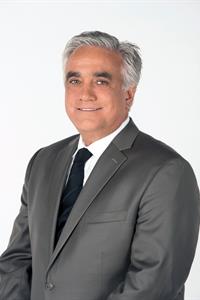 MDC alumnus Pedro Gómez is a sports reporter who has worked for ESPN for the past 11 years.
ESPN sports reporter Pedro Gómez owes a big debt of gratitude to Miami Dade College.
"I would not be in this profession if it weren't for MDC and Professor Pete Townsend," said Gómez, who has spent the past 11 years primarily covering baseball at ESPN. "I took his journalism course as an elective, and it turned into my career."
What Gómez discovered is that he could parlay his love of sports into a profession. He worked as a newspaper writer for 19 years, making stops locally at The South Dade News Leader,
The Miami News and the Miami Herald. From there, he wrote for The Arizona Republic, San Diego Union-Tribune, San Jose Mercury News and The Sacramento Bee.
At 52, Gómez has covered 20 World Series and served as a sideline reporter for ESPN soccer broadcasts, most notably for the 2008 European Championships in Austria and Switzerland.
It's been a fun ride, and MDC and Townsend deserve a lot of credit, Gómez said.
"I didn't realize I could be on the field – not as an athlete but as a reporter. Townsend was the one who told me: 'Yes, jobs like that exist.' That's why they have electives. You never know what you will discover about yourself."
— WV
More Making Their Mark Articles