---
Academics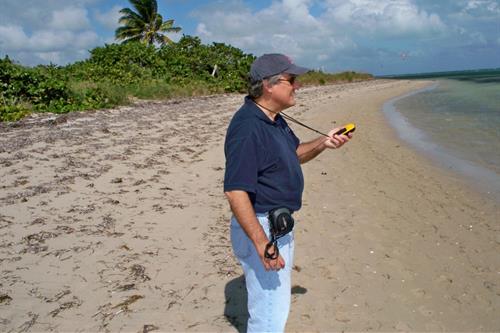 Finding New Routes to Civic Engagement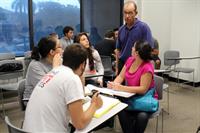 Philosophy Professor Albert Lenel gets his class to think outside of the box by considering the benefits of parks.
Sustainability is typically thought of as an approach to environment challenges, but increasingly scholars and think-tank leaders are expanding the concept into other realms.
Dade College's Earth Ethics Institute (EEI) was recently awarded a prestigious grant from the National Center for Science and Civic Engagement (NCSCE) to implement its Science Education for New Civic Engagements and Responsibilities (SENCER) program at MDC.
The SENCER initiative enhances education in science, technology, engineering and mathematics (STEM) fields by focusing on real-world civic issues. Eight faculty members at Miami Dade College are "SENCER-izing" their classes as part of EEI's Global Sustainability and Earth Literacy Studies Learning Network, incorporating sustainable ideals into their curricula.
"Every discipline has a sustainable component to it," said Colleen Ahern-Hettich, director of EEI, which proposed and is administering the program. "One of the main things we are doing differently at MDC, which is true to the EEI mission, is extending the idea of sustainability beyond the original STEM focus of SENCER and incorporating sustainability across additional disciplines. The SENCER administrators really liked that and had been looking for ways to broaden SENCER's outreach to social sciences and the arts as well."
This creative, interdisciplinary approach will offer significant academic benefits to students, said Michael Matthews, program professional at EEI.
"By bringing civic engagement and active learning into courses, we find that it increases student engagement and success," he said.
A Perk to Parks
Philosophy might not be the first discipline you would think of for introducing sustainability into the classroom, but for Albert Lenel, associate professor of philosophy at MDC, it's a natural fit.
"As I learned more about the SENCER program, it occurred to me: What is a bigger civic issue than global sustainability? The content fits very well into my critical thinking and ethics course."
Lenel is using parks as one of the main themes for his SENCER-focused class, which will include a trip to Simpson Park as part of the course. "The value of parks as a nature preserve is obvious. But what does it say about our broader cultural values that we have protected less than 30 percent of our country's land while 70 percent is left available for development and exploitation?"
More Academics Articles