---
MDC News Bytes
Powerful Partnerships Build MDC Programs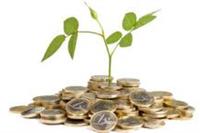 Miami Dade College recently received numerous grants that help further its mission of offering opportunity through education.
Miami Dade College kicked off the fall semester with several important collaborations that will enhance the development of key endeavors designed to prepare graduates for lifelong academic and career success. Grants empowering Miami Dade College to further its mission of offering opportunity through higher education include:
Three Title V grants amounting to a total of $7 million from the U.S. Department of Education to support student retention and success in alignment with the goals of MDC's Student Achievement Initiatives. This grant will fund vital programs at Homestead, Medical and North campuses.
Support for MDC's REVEST program through a $6.7 million grant from the Florida Department of Children and Families. REVEST – an acronym for Refugee/Entrant Vocational Education Services and Training – provides much-needed services throughout the region.
$2.5 million from the Carl D. Perkins Program at the Florida Department of Education (FLDOE) to provide services that fully develop the skills of MDC students in career and technical education programs.
$2.2 million from the FLDOE to support adult general education.
Support for the creation of a pre-fab construction program in collaboration with four Florida colleges and universities funded by the U.S. Department of Labor at nearly $10 million.
In its quest to improve life throughout South Florida, Miami Dade College continually seeks new ways to team with local, state and national partners to broaden its base of support so that higher education can be attained by all who strive for it.
More MDC News Bytes Articles