---
MDC News Bytes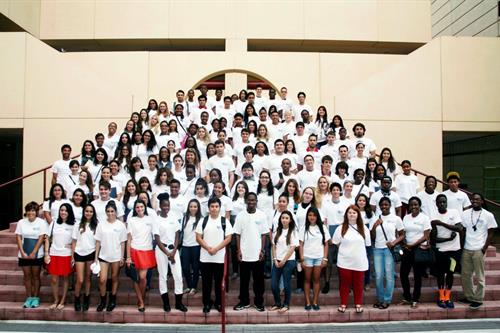 Dreams of Higher Education Come True
Out of 336 recipients across the country, an impressive 95 students from Miami Dade College recently received TheDREAM.US Scholarships, which is a national fund committed to providing low-cost, high-quality education to undocumented students.
TheDream.US provides scholarships of up to $25,000 to DREAMers to help cover tuition, fees, books, supplies and transportation for a two-year or four-year degree at partner colleges in California, Florida, New York, Texas and Washington, D.C., and also online. MDC is one of these partner colleges.
Among this year's recipients is Jeremías Barzola. The 22-year-old MDC student, who fled Argentina with his family during that country's economic and political crisis in 2000, will now be able to focus on his studies full time and continue to excel in his chosen path of civil engineering and business management, thanks to TheDREAM.US.
"This award means everything to me," Barzola said. "I feel very privileged and blessed to have been selected to receive this great scholarship and look forward to contributing my talents to this great nation, the United States of America."
Venezuela-born Arturo Rincón, who arrived in Miami almost 14 years ago, has a similar story. This MDC Medical Campus student, who hopes to work as a physical therapist for a professional sports team, can now concentrate full time on his studies. "I am extremely grateful for this award," he said.
More MDC News Bytes Articles