---
Cultural Spotlight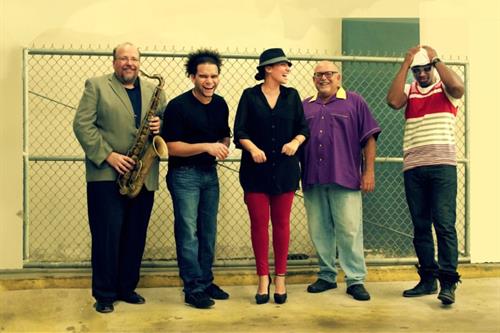 Music Biz Lessons Come to Life at MDC
When MDC Music Business Professor Steve Roitstein teaches, he backs concepts with firsthand experience from working in the industry.
An active artist, Roitstein is the founder, producer and keyboard player for PALO!, a Miami-based band that combines funk, jazz and Afro-Cuban sounds. The band's unique sound has earned the group a nomination for a 2015 Grammy award.
"Teaching at MDC is a joy for me," Roitstein said. "I'm not just teaching from theory but from actual experience." The inspired professor's music has contributed to numerous Grammy-winning and chart-topping records, including work with Willy Chirino and the late Celia Cruz.
"Our entire music business faculty at MDC is actively engaged in the industry," said Roitstein, who along with saxophonist Dr. Ed Calle is one of two MDC music professors in the band. The other PALO! members include lead singer Leslie Cartaya; Philbert Armenteros, who sings in addition to playing congas; and Raymer Olalde, who sings and plays timbales.
PALO! recently collaborated with Miami filmmaker Joe Cardona on his movie, Miami Boheme, which explores Latin Fusion music in South Florida. Airing on PBS, the film recently won an Emmy award.
But even with all the band's success, Roitstein is most touched by the success of his students at MDC, many of whom are themselves making headlines.
"The satisfaction I got out of seeing my students actually working in top levels of the entertainment industry was an incredibly special feeling for me," he said.
— WV
More Cultural Spotlight Articles