---
Cultural Spotlight
Making Art Work Helps Students Excel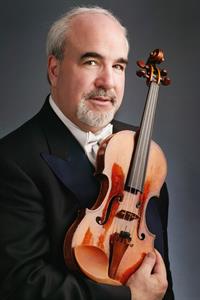 Glenn Dicterow
Teaching students how to succeed in the highly competitive world of the arts, MDC's New World School of the Arts (NWSA) recently brought violinist Glenn Dicterow to Wolfson Campus as part of its Make Art Work (MAW) series. Currently in its fifth year, the program gives students the chance to engage directly with industry professionals so that they can continue their own artistic journey enriched by those who succeeded before them.
"Make Art Work adds another important dimension to the training students receive at New World School of the Arts," said NWSA Provost Dr. Jeffrey Hodgson.
Dicterow's accolades include being the longest-serving concertmaster at the New York Philharmonic, where he performed for 34 years.
"I love seeing the students gather around the visitor after the performance and during the question-and-answer session to continue their dialogue with the artist," said Hodgson. "That buzz and excitement motivates them to work harder in the studio and classroom, and that direct spark of inspiration can make a huge difference in a young person's life."
Besides offering inspiration, the series gives important lessons on making a living as an artist.
"New World students will face many challenges, and it's our responsibility to equip them with as much information and as many diverse experiences as possible that will help support their future careers," said Hodgson.
— NN
More Cultural Spotlight Articles