---
Features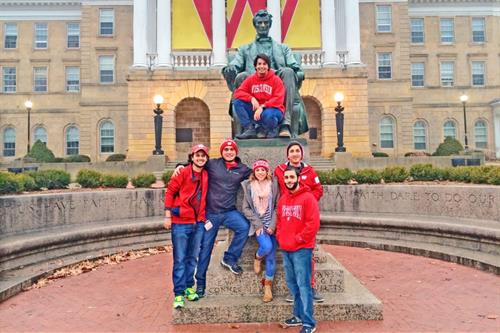 A Life-Changing Move to Wisconsin
Building on its long-standing tradition of expanding the educational horizons for its students, Miami Dade College entered into an articulation agreement with the University of Wisconsin in 2001. Since that time, 22 high-achieving MDC alumni have graduated from the prestigious institution in Madison.
"Once I got accepted, I decided to transfer to Wisconsin due to the generous financial aid package I was offered," said Julio Cantillo, an MDC Honors College alum currently in his senior year at UW-Madison where he's double majoring in biology and Spanish. "I quickly realized that I made the best decision by moving there."
Bonus for MDC Students
"What's great is that MDC transfer students receive an out-of-state tuition remission scholarship for a period of up to four semesters of full-time enrollment," said Rosario Roman, director for MDC's School and College Relations and Articulations. "There's also the possibility of extension on a semester-by-semester basis for the purposes of completing the degree." 
In addition to the financial benefits, the MDC/UW-Madison agreement offers perks that include group tutoring, foreign language tutoring and drop-in counseling. Students can also take advantage of internships, entrepreneurship experiences and study abroad opportunities.
Enabling Success
Instrumental in encouraging students to pursue their education in Wisconsin is MDC Professor and UW-Madison alum Dr. Jorge L. Obeso, who teaches in the Department of Biology, Health and Wellness at North Campus.
"My experience at UW-Madison was exceptional, both on a personal and on an academic level," said Obeso. "I was always grateful for the outstanding mentoring, one-on-one academic advisement, opportunities for cutting-edge research and professional advancement that the institution provides."
Now Obeso coaches others, like Cantillo, to strive for academic excellence in Wisconsin.
"UW-Madison's rigorous curriculum exceeded my expectations," Cantillo said. "It has shaped the student I am today."
— NN
More Features Articles