---
Making Their Mark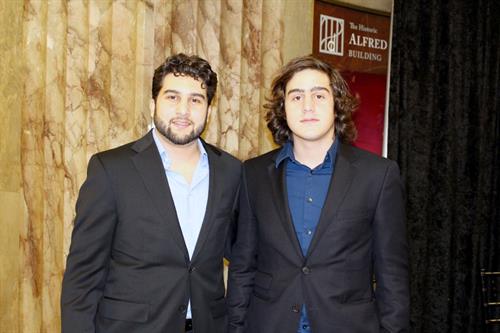 Rays of Inspiration
When Christopher Rayes was living in his native Port-au-Prince, Haiti, he went on an extensive Internet search to find the best place to study civil engineering.
The result of that fact-finding mission landed him at Miami Dade College in 2011.
When Rayes decided to switch majors to architecture, his research took him to the same place – MDC.
This good judgment was recently rewarded as the Miami Chapter of the American Institute of Architects (AIA) named Rayes the Architecture student of the Year.
"I was very excited to win the award," he said. "I love Miami Dade College. I feel close to the professors, and I can always go to them for help and mentoring."
Rayes also learned a lot in 2014 during MDC's Eastern Europe Architecture Study Abroad Program, which was led by Professor Mario F. Ortega. The group visited France, Italy, Greece and Turkey.
"I gained an appreciation for various forms and styles of architecture in addition to diverse genres and periods," Rayes said.
As the MDC representative of the AIA Board of Directors, Ortega nominated Rayes because of his exceptional performance during the trip to Europe.
"Whether we were studying a classic building that has been around for 3,000 years or a modern one that has been around for two, Rayes' theoretical discussions were outstanding," Ortega said.
Rayes said his ultimate goals are to earn a master's degree and then return home, using his educational training to help his fellow Haitians, who are still recovering from the major earthquake that hit Port-au-Prince in January of 2010. The death toll has been estimated at between 100,000 and 300,000. The Haitian government also reported that nearly 300,000 residences and commercial buildings collapsed or were severely damaged.
"Seeing the city break down made me want to help rebuild it," Rayes said. "That's my dream."
— WV
More Making Their Mark Articles