---
Academics
Rising to the Challenge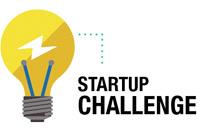 The Idea Center's Startup Challenge awards seed money to students with the best plans for a new venture.
MDC's inaugural Startup Challenge generated a tremendous cache of innovative ideas, with more than 80 teams of students submitting entries into the business model competition. Open to students from all campuses and paths of study, the contest awards seed money to students with the best plans for a new venture. It also supports and mentors winners to help turn their creative ideas into successful enterprises.
Nearly 35 entries were selected to move on to Phase 2, where they were asked to put together a presentation encapsulating how their startup would fill a niche or solve a problem while also outlining the company's structure and team, competitor analysis and pricing. A panel of business experts selects the most promising ideas to move on to Phase 3, which involves finalizing their business plans and developing prototypes that are presented in the final round of the competition.
Among the inspired ideas are a program to help kids K-12 overcome language barriers, mobile apps for aspiring photographers, residential incubators that provide living/work spaces for budding entrepreneurs, robotic prosthetics, emergency care packages, interactive software that shows how clothes fit on certain body silhouettes, and a mobile food trailer and seafood distribution business.
"We are so impressed with the creativity and innovation of the students who submitted ideas," said Leandro Finol, executive director of The Idea Center. "The entrepreneurial spirit is definitely alive and well at Miami Dade College, and it is exciting to watch these endeavors make strides to become actual businesses."
More Academics Articles