---
COVERSTORY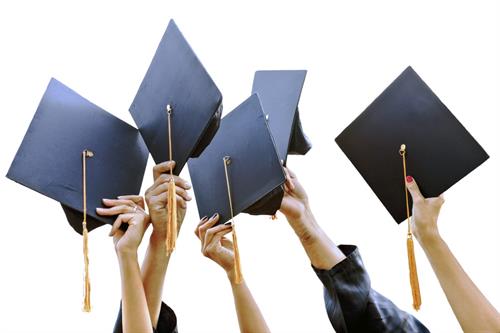 A Day of Inspiration and Celebration
A wave of excitement is flowing through Miami Dade College as its biggest celebration of the year draws near. More than 13,000 graduates are checking the fit of their caps and gowns for the big day on May 2, when commencement ceremonies for the College's campuses will take place throughout Miami-Dade County. High-level speakers will address graduates and their families on the festive occasion marking exciting, new beginnings for those who persevered to complete their studies at MDC.
Each spring, the world's most important figures offer words of wisdom to MDC graduates at commencement, including U.S. presidents Barack Obama, Bill Clinton and George W. Bush, who addressed graduates in previous years.
In recent years, graduates have received parting advice from world-class leaders in government, business and education, including Honduran President Porfirio Lobo, Georgetown University President Dr. John J. DeGioia, Univisión Network President César Conde, Brown University President Dr. Ruth Simmons, Lumina Foundation President Jamie Merisotis, U.S. Secretary of Labor Hilda L. Solis and former U.S. House Speaker Nancy Pelosi.
Among those participating at this year's commencement ceremonies will be:
Dr. William "Bro" Adams, chairman of the National Endowment for the Humanities
Katherine Archuleta, director of the White House Office of Personnel Management
Frank Del Río, chairman and CEO of Norwegian Cruise Lines
Mike Fernández, chairman and CEO of MBF Healthcare Partners
Dr. William E. Trueheart, president and CEO of Achieving the Dream Inc.