---
Cultural Spotlight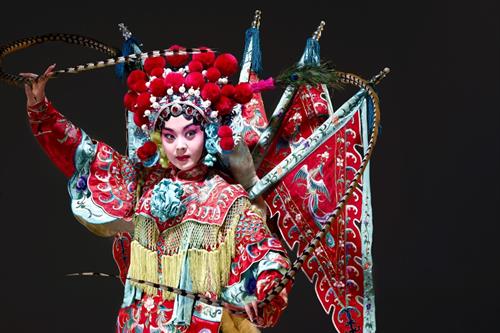 Spotlight Turns to Asian Cinema
This spring, the Confucius Institute at Miami Dade College once again partnered with MDC's Miami International Film Festival to present the second Miami International Symposium on Chinese Cinema and its application in Chinese language and cultural education as part of the Festival's Spotlight on Asian Cinema programming.
The event at North Campus helped advance international understanding, language education and appreciation for the world's cultural diversity through the visual arts. As one of the most culturally diverse U.S. cities, Miami is the perfect locale to reap the benefits of this program.
"This symposium gave audiences the opportunity to develop cultural sensitivity and appreciation for the diversity that they encounter daily in their very own city," said Confucius Institute Director Dr. Jim Yu.
Miami International Film Festival Executive Director Jaie Laplante said "the initiative aligns perfectly with the Festival's higher ends, which are to convene the world through film and expand audience appreciation for international cinema and culturally mediated perspectives represented therein."
Featuring renowned speakers from China and the United States, the symposium offered an invaluable platform for leaders in the Chinese, U.S. and Latin American film and cultural industries to network and exchange ideas. For educators, the symposium highlighted effective teaching methods and presented resources for teaching Chinese language and culture using Chinese films. Keynote speakers included Professor Cunming Zhu from Jiangsu Normal University, China; Meng Zhang, film director from Beijing; Professor Hua Zhang from Beijing University of Languages and Cultures; and Dr. Bernard "Burn" Loeffke, former military attaché of the U.S. Embassy in Beijing.
More Cultural Spotlight Articles