---
Features
A Journalist's Story of Success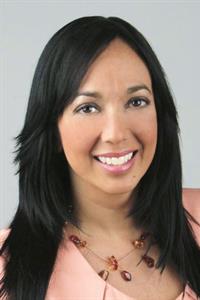 Frances Robles
Two-time Pulitzer Prize-winning journalist Frances Robles shared her professional experience with students during a recent 2015 Miami Dade College Journalism Speaker Series presentation at North Campus.
Currently based in Miami, Robles is the foreign and national correspondent covering Florida, Central America and the Caribbean for The New York Times. Her extensive industry experience provided exclusive insight and knowledge for aspiring journalists in the audience.
From the Michael Brown case in Ferguson to the Ebola outbreak in Dallas, Robles has covered some of the most high-profile stories to hit the news in recent months. Together with her years of experience, her presentation offered a unique look at life on the front lines of modern-day journalism.
Prior to joining The New York Times, Robles covered Cuba for theMiami Herald, and she was the paper's lead reporter on the Trayvon Martin case. A graduate of New York University, Robles was a John S. Knight fellow at Stanford University.
The MDC Journalism Speaker Series was launched in February 2008 to create an exchange and learning opportunity for students interested in pursuing careers in journalism. To date, 47 journalists have participated in the series.
— NN
More Features Articles