---
MDC News Bytes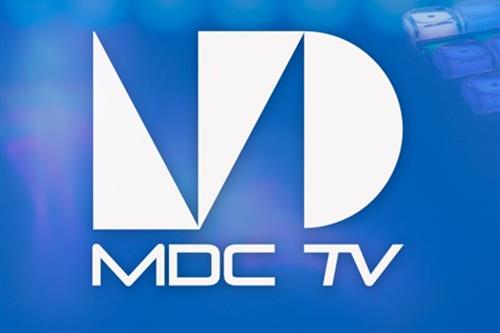 MDC-TV Makes U-Verse Debut
The College's student-produced MDC-TV has been added to the channel lineup for AT&T's U-verse cable system in South Florida, showcasing the creative talents and technical skills of MDC's students to a much broader audience.
All shows broadcast on the network are produced by Miami Dade College and demonstrate the outstanding academic programs and services the College offers to the community. The studio productions are recorded in the state-of-the-art television facilities located at North Campus and operated under the direction of the School of Entertainment & Design Technology. The production crew is composed of students pursuing careers in the television industry.
MDC-TV broadcasts its programming seven days a week to more than 1.3 million households throughout the region. With the addition of MDC-TV's live streaming video website and video-on-demand, the College's original programming has the ability to reach a viewing audience of truly global proportions. Previously, MDC-TV was broadcasting only through Comcast Channel 78 and online. MDC-TV can be found on U-Verse Channel 99.
More MDC News Bytes Articles