---
MDC News Bytes
A Closer Look at Character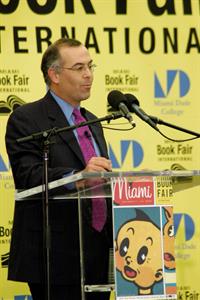 New York Times Columnist David Brooks
Having previously appeared in South Florida to present his work at MDC's Miami Book Fair International, New York Times columnist David Brooks returns to MDC this spring to present his most recent book, The Road to Character.
The Center for Writing & Literature @ Miami Dade College, in collaboration with Book & Books, will host an evening with Brooks at Wolfson Campus as he discusses his book's message urging people to confront the meaning of true fulfillment.
By interweaving politics, spirituality, psychology and personal confessions, Brooks explores how our modern-day culture of achievement and the endless push for external success often leaves little time to cultivate inner awareness.
Brooks writes an op-ed column for The New York Times and appears regularly on PBS Newshour, NBC's Meet the Press and NPR's All Things Considered. 
— NN
More MDC News Bytes Articles