---
Powerful Partnerships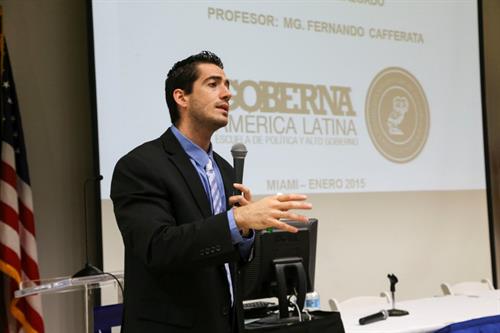 A Cross-Continental Convergence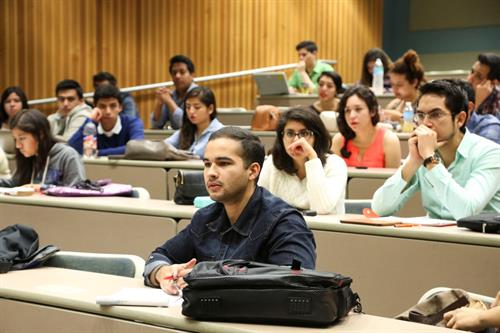 Students from Mexico participated in courses at MDC's Goberna Las Américas – Miami.
Miami Dade College's new school of government, GOBERNA Las Américas – Miami, recently welcomed 100 students visiting from The Globalization College of Mexico (El Colegio de la Globalización de México) who took part in educational and leadership development programs. The students attended sessions earlier this spring at MDC's Wolfson Campus in Downtown Miami where they took courses in migration policy and citizen security.
Created in partnership with the renowned Ortega-Marañón Foundation headquartered in Spain, GOBERNA Las Américas – Miami offers courses taught by professors from Spain and MDC. Discussion topics include economic prosperity, human rights, gender equality, public/private partnerships, migration and citizen security, among others.
The partnership was created in 2014 to establish a unique higher learning program in Spanish that would benefit elected government officials, business and civil society leaders from Latin America and the larger Hispanic community in the U.S. The curriculum is a combination of face-to-face courses and distance-learning that aims to strengthen the design, management and implementation of policies by analyzing real cases and policy approaches from Latin America, and the challenges of Hispanic-related issues in the United States.
GOBERNA Las Américas – Miami officially kicked off last November with an inauguration ceremony attended by many dignitaries including heads of state, educational leaders, media executives, high-ranking government administrators and other policy leaders. Many remained the following week for the first classes offered in the program on migration and citizen security. For information about upcoming courses, see mdc.edu/goberna.
More Powerful Partnerships Articles