---
Cultural Spotlight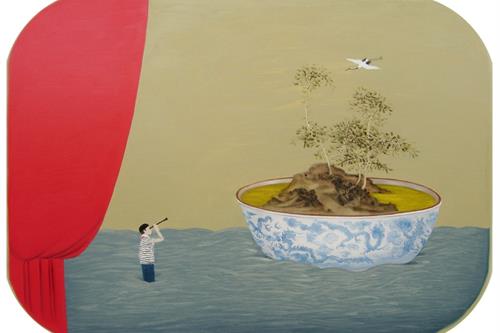 MDC Galleries Go Global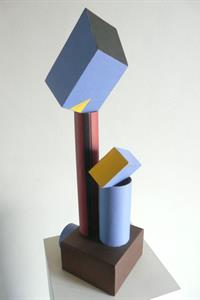 Chirico by Pedro Hernández
Artistic perspectives from the Caribbean to Asia are emanating from MDC's campus galleries this summer in five worldly exhibitions.
At West Gallery, Geometry in Motion features works by Cuban-born artist Pedro Hernández, including wood sculptures, paper cut drawings and ceramic pieces. The show remains on view through July 24.
Caribbean roots are the common thread in Miami Heart/Caribbean Soul at North Gallery through July 27, featuring noted Miami-based artists of Caribbean origins including Edouard Duval-Carrié, Asser Saint-Val, Vickie Pierre and Xavier Cortada.
In honor of Asian-Pacific American Heritage Month, the Asian American and Pacific Islander Committee at InterAmerican Campus and the MDC Galleries of Art + Design present Hinduism: Path to Spirituality to offer students and the community insight into the ancient religion through artifacts. The exhibition remains open through July 30.
Works by the late Miami artist Purvis Young are on display at Kendall Gallery through Aug. 28 to highlight pieces from the MDC Permanent Art Collection. Discovered in the 1970s while working out of his back-alley home studio in Miami's historic Overtown neighborhood, Young gained critical acclaim for his folk art that reflected his life as well as that of his community.
Contemporary Chinese talent has made its way across the ocean for The Modern Utopia, featuring the works of Lu Chengxiang, at Hialeah Gallery. Lu was nominated an "Artist to Watch" in 2007 by Beijing BS1 Contemporary Art Museum. The exhibition was curated by Miami gallerist Lexïng Zhang and remains on display through Aug. 28.
"Keeping the galleries open during the summer with exhibitions of widely varied subjects provides maximum exposure for our students," said Wanda Texon, director of campus galleries and assistant curator for MOA+D.
— MR
More Cultural Spotlight Articles