---
Features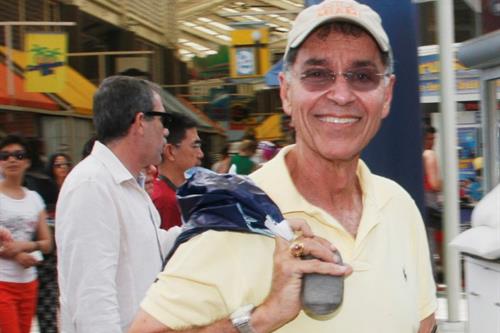 Unlocking the Past, Enlightening the Future
Whenever South Floridians want to learn more about the region's history, they turn to none other than veteran MDC History Professor Dr. Paul S. George.
Long considered a community treasure for his extensive knowledge of the who, what, when and where of Greater Miami's past, George not only gives his students insight about their surroundings, but also leads 60 popular historical tours from Key West to Palm Beach and is often sourced by local and national media.
Marking a Milestone
This year, with the centennial of Miami Beach in full swing, George has been integral to the festivities, offering in-depth background on the places and people that impacted the city's development over the past 100 years.
The Miami Herald recently drew on his expertise to provide context on the newly restored home of notorious 1920s Chicago gangster Al Capone, who wintered at his Miami Beach mansion with family and died there in 1948.
"Miami and South Florida possess a rich history that is often overlooked," said George. "I'm the lucky guy who gets to inform students and the general public about this history, architecture and demographics of one of the most fascinating communities in America."
From Student to Professor
Himself an alumnus of MDC, George has won numerous awards and authored 15 books and more than 200 articles. He is a past president of both the Florida Historical Society and MDC's Lynn and Louis Wolfson II Florida Moving Image Archives at Wolfson Campus.
— MR
More Features Articles