---
MDC News Bytes
Nurturing Creative Talent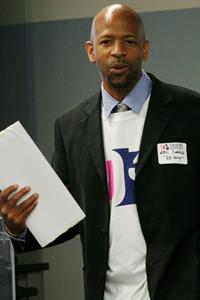 Eric Cornish, D3 conference founder and professor in MDC's School of Entertainment & Design Technology
MDC's Idea Center and School of Entertainment & Design Technology in collaboration with New World School of the Arts at MDC recently presented an interdisciplinary design conference and expo focused on developing creative South Florida talent.
As part of the Digital Design Den (D3) conference, students and professionals gleaned information to improve their skills while connecting to learn from like-minded, innovative designers. Presenters included:
Birago Jones, CEO of UBQ Media and president of the MIT Media Lab Alumni Association
Robert Kirkpatrick and David Woodward, Lava Studio Team
Mario de Armas, Wolfgang Pictures and The Creative Influence
Targeted for the next generation of creative minds, D3 allowed participants to learn the art and business of design, explore cutting-edge creative tools and learn the latest industry techniques from top professionals. The conference was geared toward students in pursuit of various careers in design, as well as emerging artists and designers looking to enhance knowledge and skill sets, exhibitors showcasing current and emerging hardware and software technologies, and local potential employers and recruiters.
More MDC News Bytes Articles