---
Academics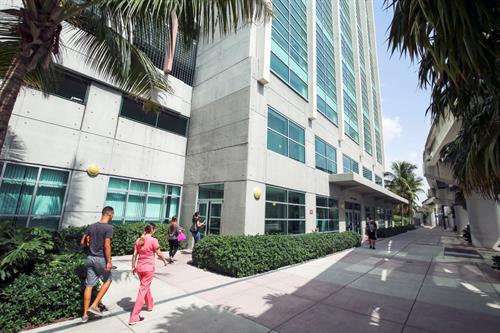 At the Speed of Technology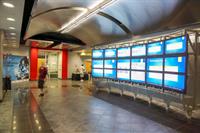 ETCOTA, which houses the School of Engineering and Technology, is achieving new heights through curriculum enhancements.
As fast as technology progresses, so too does Miami Dade College. With the expansion of its Emerging Technologies Center of the Americas (ETCOTA), MDC will now offer students and faculty more innovative tools than ever before.
Located at Wolfson Campus, ETCOTA is one of the most high-tech instructional facilities in Florida, housing the School of Engineering and Technology and its supporting Cisco networking lab, engineering lab and Mac lab for mobile app development. Over the coming year, new equipment, facilities and curricula will take the Center into the future.
"We're expanding tremendously in terms of facilities and not just for the School of Engineering and Technology, but to support every other school within the College in terms of innovation," said Dr. Djuradj Babic, director of the School of Engineering and Technology.
In addition to the opening of the Miami Animation and Gaming International Complex (MAGIC), the expansion of ETCOTA includes the addition of programs focusing on hot career fields including cybersecurity, big data analytics, advanced manufacturing, robotics and  mechatronics as well as access to cutting-edge fabrication tools that enables prototyping and spur invention from all corners of the College.
"The goal is to create a collaborative, interdisciplinary fabrication space," Babic said. "Every school is welcomed to use the prototyping tools to support all of the many great things going on inside MDC classrooms while giving students the skills for high-demand, high-wage jobs."
— MR
More Academics Articles