---
Academics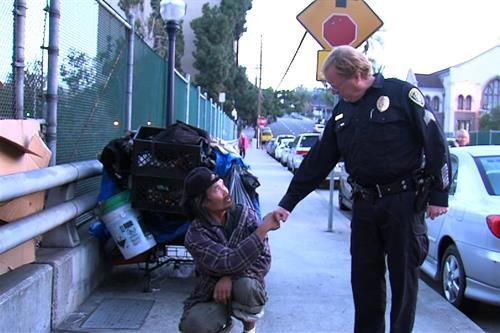 Defusing Tension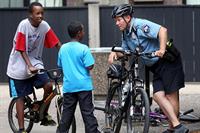 Officers on bike patrol bring a sense of calm to neighborhoods.
Recent national debate in law enforcement has focused on when and how to use force. From coverage in The New York Times to broadcasts on National Public Radio, discussion centers on ways to de-escalate tensions. Among the experts consulted was Dr. Raimundo Socorro, director of Miami Dade College's highly respected School of Justice at North Campus.
"In the old days, police officers were taught to treat people fairly, but it was more robotic," Socorro said. "Before, an officer would arrive on the scene, figure out what happened and the mindset was: 'OK, somebody's going to jail.' We want to get away from that type of mentality."
With innovative de-escalation tactics taught at MDC, police officers "gain compliance by increasing their legitimacy," Socorro explained.
A recent Police Executive Research Forum survey of 281 police agencies found that the average young police officer received 58 hours of firearms training, 49 hours of defensive tactical training and only eight hours of de-escalation training.
Socorro, who formerly served for 26 years as a City of Miami police officer, is helping to change that with more intensive coursework.
"Miami Dade College trains over 80 percent of the officers in this region," he said. "MDC has more graduates than any other academy in Florida, running 10 to 12 academies per year and producing roughly 300 annual graduates, so this additional training in de-escalation is vital."
Four Key Concepts
Procedural justice is essential to the de-escalation process and is based on these principles:
Giving people a voice, which means that the officer hears out the key figures upon arriving on a scene
Treating people fairly
Being impartial in your decision making
Being transparent in your actions
In addition to these four steps, officers are taught to make sure they use a low, calm tone of voice and a body posture is not aggressive.
Once all of this happens on a consistent basis, tensions decrease and members of the community will begin trusting officers more.
"I learned this late in my career as a police officer, so now I am sharing those lessons earlier in the careers of our students at Miami Dade College," Socorro said. "It gives officers greater cooperation from the community."
— WV
More Academics Articles