---
Making Their Mark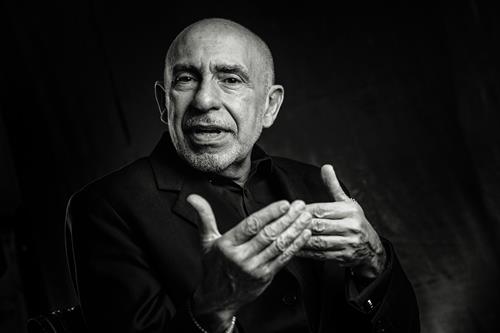 The Door to the American Dream
For Dr. Mario García, Miami Dade College was "a savior, a door to the American Dream."
García, a native of Cuba who came to Miami at age 14, has had a highly successful career as a journalist and as a teacher and now is serving as the Senior Advisor on News Design/Adjunct Professor at the prestigious Columbia University School of Journalism.
During his career, García has collaborated with more than 700 news organizations, from The Wall Street Journal and The Washington Post in the U.S. to publications in 120 countries, including China, Russia, Sweden and Norway.
People Magazine en Español selected García as one of the 100 Most Influential Hispanics. He also has received the University of Missouri School of Journalism's highly coveted Medal of Honor for Distinguished Service.
García has been redesigning publications for more than four decades. His basic philosophy is known as "WED," which combines writing, editing and design as the underlying principles for effective communication.
García said MDC and Barbara Garfunkel – who was his journalism adviser when he became the first foreign-born editor of the Falcon Times at MDC's North Campus – deserve credit for giving him his start.
"That was a very influential time in my life," said García, who was also a journalism professor at MDC from 1970 to 1976, starting at the youthful age of 24. "Miami Dade College opened me up to this wonderful 42-year career that I've had."
— WV
More Making Their Mark Articles