---
MDC News Bytes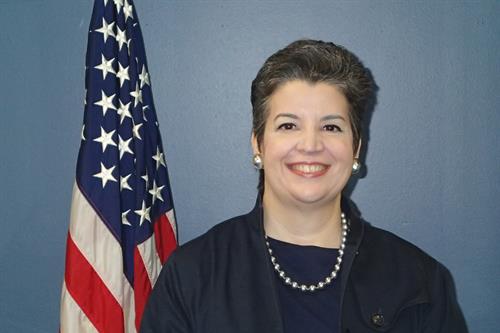 Diplomat in Residence
Catherine Rodríguez, the U.S. Department of State's Diplomat in Residence at MDC, arrived at the College recently where she is teaching courses, raising awareness and discussing opportunities in the field of diplomacy.
During her residency, she will also visit all academic institutions in the South Florida area.
Rodriguez, who was born and raised in Miami, has served in a number of positions in Pakistan and India. Additionally, she served as the regional director of the Office of Foreign Mission, where she was responsible for assisting more than 3,000 foreign diplomats stationed in nine states and two territories in the Southeastern United States.
Rodríguez's courses at MDC will enable students to learn about  foreign service and diplomatic job opportunities in embassies and consulates around the world.
Rodríguez had an impressive academic career, earning three master's degrees, including one from Columbia University in Environmental Science and Policy.
"I was motivated to join foreign service because I wanted to give back to my country," Rodríguez said. "The U.S. gave sanctuary to my Cuban-born parents, and this is my way of giving back."
— WV
More MDC News Bytes Articles