---
MDC News Bytes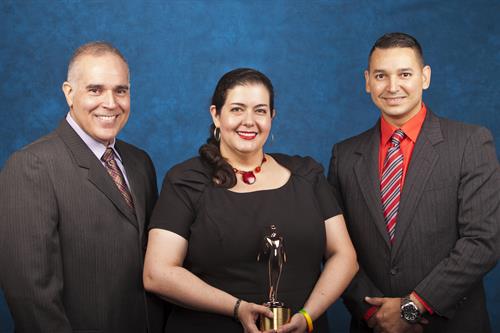 TV Station at MDC Wins Telly
Miami Dade College Television (MDC-TV) was named a bronze winner in the 36th Annual Telly Awards for their Women's History Month 2015 Promo. This cultural video competed against more than 12,000 entries from all 50 states and numerous countries. A panel of more than 500 industry professionals, each a past winner of a Silver Telly and a member of the Silver Telly Council, judged the competition.
The promo celebrated Women's History Month by acknowledging some of South Florida's prominent women, including:
Ileana Ros-Lehtinen – a proud MDC alumna who became the first Hispanic woman to be elected to the U.S. Congress and the first Republican woman from Florida elected to the House of Representatives.
Julia Tuttle – the only woman to found a major American city, the City of Miami
Marjory Stoneman Douglas – who fought for protection of the Everglades
Mary Athalie Range – first African-American to serve on the Miami City Commission
Roxcy Bolton – who helped form Florida's National Organization for Women
Carrie P. Meek – the first African-American woman to be elected to the Florida Senate
Janet Reno – the first woman to serve as U.S. Attorney General
"The Telly Awards has a mission to honor the very best in film and video," said Linda Day, executive director of the Telly Awards.  "Miami Dade College Television's accomplishment illustrates their creativity, skill and dedication to their craft and serves as a testament to great film and video production."
This year's winners include companies, agencies and organizations of all sizes, from large multinational media companies to small ad agencies and local production houses. Among the distinguished recipients are  Bloomberg, CNBC, CNN, College Humor, Comcast, Worldwide, Discovery, Disney, E! Entertainment, Edelman, ESPN, FOX, Huffpost Live, NBC.
For more about MDC-TV, call 305-237-1764.
More MDC News Bytes Articles