---
MDC News Bytes
Prominent Attorney Joins Board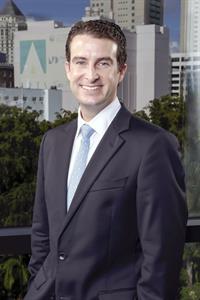 Prominent lawyer Daniel Diaz Leyva was recently appointed to the MDC Board of Trustees.
Florida Gov. Rick Scott recently appointed attorney Daniel Diaz Leyva to MDC's Board of Trustees. Diaz Leyva was officially sworn in on June 26 by the Hon. Rodolfo Ruiz, circuit judge of the Criminal Division of the Eleventh Judicial Circuit.
MDC has a long history of dynamic, tireless trustees who, in addition to being leaders in their respective industries, passionately help lead and represent the nation's largest institution of higher education. Having been involved in numerous civic and professional organizations, Diaz Leyva brings a great wealth of knowledge and experience to the Board.
Diaz Leyva is an attorney with the global law firm of Foley & Lardner LLP. He has a broad range of general transactional experience with a primary focus in the areas of real estate and finance. Additionally, he has ample public affairs experience.
More MDC News Bytes Articles