---
MDC News Bytes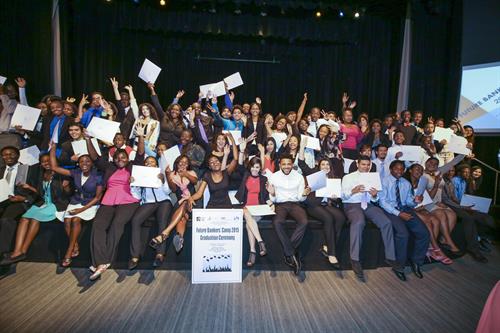 A Plethora of Partners
MDC's School of Business, the Center for Financial Training at MDC, CareerSource of South Florida, and the Cuban American National Council (CNC) once again hosted the popular Future Bankers' Camp providing hands-on experience for high school students interested in financial services careers.
This innovative program includes a two-week internship and industry certification with the goal of preparing students for college and jobs in financial services. This initiative is also aligned with the school district's partnership in the One Community One Goal targeted Industry Implementation Plan. 
This year's participants included Banco de Credito e Inversiones (BCI), BankUnited, Banco Santander, Banesco, BBVA Compass Bank, City National Bank, Coconut Grove Bank, Continental National Bank, Community Bank of Florida, Eastern National Bank, Espirito Santo Bank, First Bank of Florida, Florida International Bankers Association, JetStream Federal Credit Union, Mercantil Commercebank, Morrison, Brown, Argiz & Farra, LLC (MBAF), Ocean Bank, Popular Community Bank, Professional Bank, Regions Bank, Santander Bank, South Florida Banking Institute (SFBI), Sunstate Bank, TD Bank and U.S. Century Bank.
More MDC News Bytes Articles