---
Academics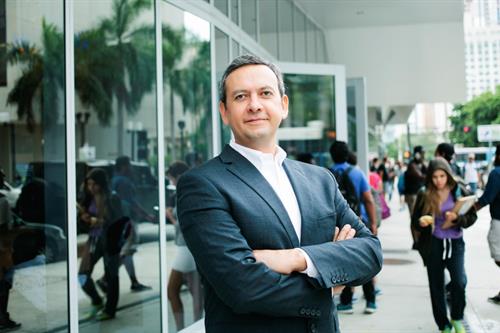 Creative Problem-Solving from MIT Straight to MDC
As part of The Idea Center's mission to infuse innovation into MDC curriculum, students this semester are learning how to solve complex design problems through a unique new course on Creativity, Innovation and Human-Centered Design. Leading them in their new discoveries at The Idea Center's Innovation Lab is Professor-in-Residence Ramiro Almeida, a former Loeb Fellow from the Harvard School of Design who also served as a visiting scholar at the MIT Media Lab.
Almeida's course is helping students identify and solve real-world problems that have the potential to change lives. Working their way through the creative process, they'll also study how to sketch, create, develop, test and select the best prototyping options for new products and services.
Students also are interacting with experts from relevant fields and engaging in the process of design through field trips and exploration complemented by video feeds and diverse research activities.
More Academics Articles