---
Academics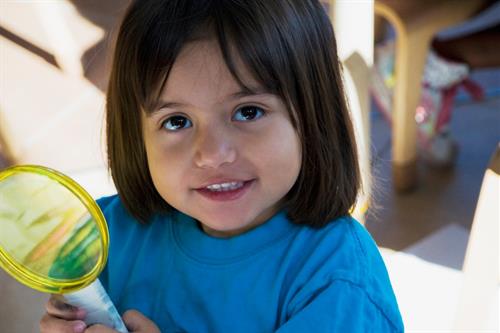 A STEM State of Mind
Exploration Station, the preschool nestled at Miami Dade College's North Campus, lives up to its name. Since 2011, the exemplary school has been only one of two early childhood care institutions in the nation that offers a curriculum focused on science, technology, engineering and math (STEM).
Accredited by the National Association for the Education of Young Children (NAEYC), the highest authority on early childhood programs,
Exploration Station provides enriching experiences in STEM subjects to its charges well before they enter kindergarten.
Classrooms are outfitted with smart boards and computers, boosting tech literacy and resources for teachers. Children observe science through nature by growing food, learning about climate and weather processes, and more. They exercise engineering and math skills by building mini cities with toy bricks, and make graphs to quantify observations about themselves and the world around them.
"We are careful observers, look for similarities and differences, problem solve, set up experiments and test them," said School of Education Director Susan Neimand. "We look for the STEM connections in all that we do."
For more information on Exploration Station, visit mdc.edu/exploration-station.
— MR
More Academics Articles