---
Features
A Broader World View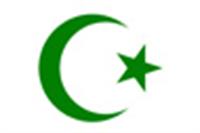 'Islam Today' gives students a chance to learn about the religion.
This year, MDC is hosting "Islam Today," a new series designed to give the community the chance to learn more about Islam from religious leaders, local leaders and Muslim students. The series is a collaborative endeavor with the Coalition of South Florida Muslim Organizations (COSMOS).
"There are 1.6 billion Muslims in the world, and the numbers are growing in the United States," said Randall Kaufman, chair of the Humanities and Social Sciences department at Homestead Campus. "This is an important time to learn about each other and become true citizens of the world."
The series started in September with a discussion about Eid al-Adha, the
 Festival of the Sacrifice, conducted by Imam Zakaria Badat, the Imam-at-large for COSMOS.
"So many of the same individuals appear in Islam as appear in Judaism and Christianity, though of course there are some variations," Kaufman explained. "For instance, all three religions share Abraham as the father of all prophets, so to speak, and the Festival of the Sacrifice references the near-sacrifice of his second-born son Isaac, though Muslims believe it was Ishmael, his first-born son."
Events include:
Dec. 3 – Chorus of the Florida Turkish American Association, performing folk songs in traditional dress
Jan. 14 – an MDC student panel with presenters
March 10 – a professional women's panel
April 7 – a religion panel
July 7 – Ramadan festivities
All events are free and open to the public at Homestead Campus in Room F-222, 500 College Terrace.

"All the panels will be 'Oprah-style,' so people have a chance to participate," Kaufman said. "The goal is to promote mutual understanding."
More Features Articles