---
MDC News Bytes
Operating at Full Capacity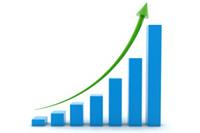 MDC makes the most of its spaces for maximum efficiency.
It takes masterful efficiency to deliver classes day and night, weekdays and weekends, to the country's largest student body. Miami Dade College makes it work with singular resourcefulness.
According to data from the Florida Department of Education, MDC had the highest classroom space utilization rate in the Florida College System this past spring, at 128 percent, and its classroom room utilization rate was the second highest, at 91 percent.
— MR
More MDC News Bytes Articles