---
MDC News Bytes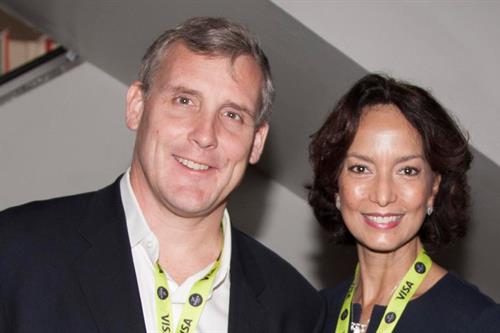 Talking Tech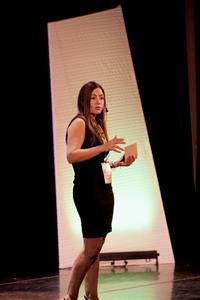 FinTech co-founder Maria Mancuso talked about the potential to "uber-ize" banking.
Banking disruption was Topic A at the recent FinTech Americas 2015 conference that drew hundreds of leaders from the fields of banking, technology and innovation to Miami Dade College's Wolfson Campus.
With the evolution of technology moving at a faster clip than industries can keep up with, the conference's presentations by IT and innovation experts gave banking leaders valuable insight into how to think more innovatively in an era of technology "disruptions," or the kinds of advances often created or seized by startups that can turn a traditional business model on its head, leaving old modes of operating in the dust.
More than two dozen sessions covered a myriad of topics: the "Uber-izing" of banking, anywhere-anytime banking, cloud platforms, tapping into the millennial mind, hackathons, data analytics and much more.
"Innovation is becoming a critical need for the banking and financial services industry across the world," said FinTech Americas co-founder Ray Ruga. "Often dealing with outdated legacy systems, processes and infrastructures, banks all over the world are realizing the need to embrace innovative and disruptive strategies and technologies."
— MR
More MDC News Bytes Articles