---
Academics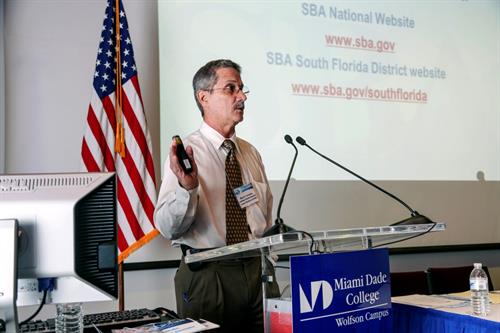 Small Business Gets Big Boost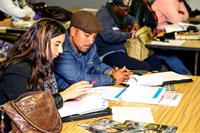 Marlene and David Saldivar, of D&M Construction and Landscaping, learned new skills from workshops.
The School of Business at MDC is gearing up for the next session of its Small Business Education Program (SBEP), which provides vital counseling to area businesses seeking to improve their bottom line. The program includes seminars covering all aspects of running a successful business and one-to-one coaching to address the specific needs of each participant.
"Several aspects of our program really set it apart from other business education programs," said Dr. Ana Cruz, SBEP founder and chair of the Business Department at Wolfson Campus. "The program is free, thanks to generous grants from Citi Foundation. This is very important because many of our participants are small startup companies that are just launching a business and do not have funds to pay for a program like this."
Participants in the program must have annual business income of $1 million or less and be in operation for at least two years.
"Another important aspect of our program is that we target low-income areas and smaller businesses," said SBEP manager Josie Lorenzo. "In addition, we use U.S. Census data to learn more about our participants."
The results so far have been striking. Counting only the firms that have reported, there has been an aggregate payroll increase of more than $620,000 annually, driven by sales that increased by an impressive 75 percent, in one case. These results are driving further economic benefits at all levels throughout the communities in which these companies operate.
"Our participants are passionate about what they do," Cruz said. "We help them translate that passion into a sustainable business so they can achieve the new American dream. Throughout the existence of the program, we have assisted over 500 individuals."
More Academics Articles