---
Cultural Spotlight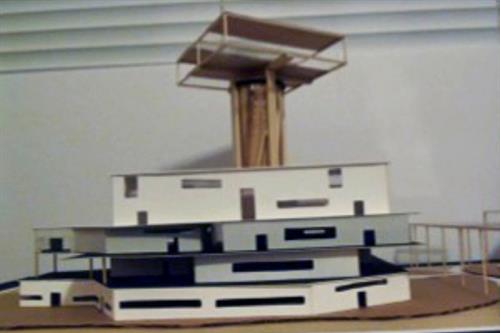 Setting the Tone for Peace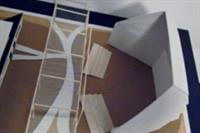 A detail of Díaz's model
Students of MDC Professor Amar Sawhney recently took on the challenge of designing a museum dedicated to human rights for the Global Education Learning Foundation, and five of the students won top awards.
The Human Rights Museum project's demands included not just producing a workable design, but also ensuring that it would be sustainable and in accord with the 30 articles of the United Nations Universal Declaration of Human Rights, which set forth fundamental rights and freedoms of global citizens.
"There are very few museums of this kind in the world, so there is plenty of room for innovation with this project," said Sawhney, who earned his degree in architecture from Cornell and has taught architecture at MDC for more than four decades.
Sawhney gave some concrete examples of what fulfilling the competition demands might look like. "One of the features for sustainability would be designing the facility to be carbon neutral, and the human rights aspect of the project would be including interactive educational spaces for viewers, as opposed to passive exhibitions, to engage visitors and involve them actively."
Of the 27 MDC students who worked on designs, Damian Díaz, Esteban Lara, Juan Moreno, Anthony Racz and Shaquillie Reid were singled out for recognition.
More Cultural Spotlight Articles