---
Features
A Coke and a Smile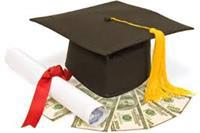 MDC students recently were recognized as Coca-Cola leaders of promise scholars.
Nine students representing InterAmerican, North and Wolfson campuses recently were selected to receive a $1,000 scholarship from Phi Theta Kappa Honor Society as the 2015 Coca-Cola Leaders of Promise Scholars. This year, the winners were selected nationwide from more than 1,100 applicants based on outstanding academic achievements and demonstrated leadership potential.
The coveted Coca-Cola Leaders of Promise Scholarship Program provides new Phi Theta Kappa members with financial resources to help defray educational expenses while they are enrolled in associate degree programs. Scholars also are encouraged to assume leadership roles in Society programs.
The MDC 2015 Coca-Cola Leaders of Promise Scholars, listed by campus, are:
From InterAmerican Campus – Stephany Cerezo, Valentina D'Empaire, Victoria Lella and Maria Ortiz
From North Campus – Janelys Gonzalez, Alexander Lleonart and Julieanne Ramos
From Wolfson Campus – Marc Goldberg and Yessica Maltes
More Features Articles