---
MDC News Bytes
International Exchanges Multiply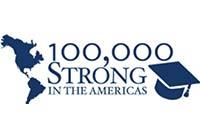 The 100,000 Strong in the Americas Initiative helps MDC expand its programs.
MDC joined a select group of prestigious institutions in receiving the U.S. President's 100,000 Strong in the Americas Initiative grant, including the University of Massachusetts, Clemson, Purdue and Texas Tech. 
Announced by the Partners of the Americas, the U.S. Department of State and NAFSA: Association of International Educators, the grant fosters prosperity through greater international exchange of students in the Western Hemisphere. MDC will collaborate with Centro de Comercio y Turismo to create a faculty-led study-abroad program for students in the culinary and hospitality programs at both institutions who will train for one week in Armenia and another in Miami.
More MDC News Bytes Articles