---
Powerful Partnerships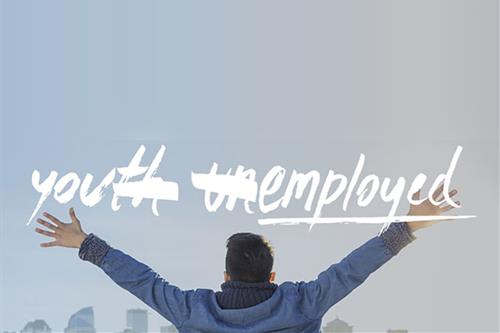 Ensuring the Next Generation Excels
The groundbreaking Idea Center at MDC and MDC's North Campus partnered with McKinsey Social Initiative to host its Generation training programs for individuals interested in careers in information technology, retail and hospitality.
To close the gap between skilled young people and entry-level vacancies in the retail and hospitality industries, McKinsey Social Initiative interviewed 150 applicants for 40 coveted spots in the five-week training program held in the fall. Students completing the program were guaranteed an interview with a local partner hospitality or retail company and received a $150 maximum weekly stipend.
"This is a great opportunity for our students and the community," said North Campus President Dr. Malou C. Harrison. "MDC initiatives like these ensure that our students are prepared for the workforce and receiving job opportunities while still in college."
The Idea Center at MDC's Wolfson Campus began hosting its 12-week McKinsey Social Initiative's Generation information technology boot camp  in January. The innovative program, geared toward students ages 18-29, aims to close the skills gap and improve the employment prospects of the next generation by helping to develop the requisite technical skills for jobs on IT help desks and in computer network support and information security analysis departments. The program will also assist students in developing special skills essential for various additional positions in the IT sector, all without requiring a bachelor's degree and yet still providing a livable wage. Upon completion, students are guaranteed interviews with local employers connected with the program.
For employers, the McKinsey Social Initiative's Generation training programs are a great resource for finding talent. And students are able to use this boot camp experience to make progress toward a college credit degree.
To learn more about this collaboration, see generationinitiative.org/usa.
More Powerful Partnerships Articles