---
Academics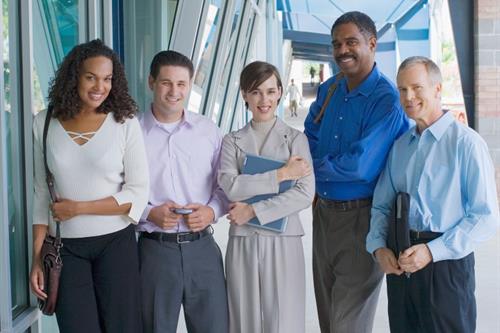 A Portfolio of Knowledge
People who choose work over higher education often find it much harder to go back and reprise the unfinished business of a college degree. With its Prior Learning Assessment (PLA) Portfolio option, MDC is making it easier than ever for adult learners to get college credit for experience gained on the job. At MDC, adult learners can let work experience work for them.
For years, MDC has offered a variety of accelerated options, mostly in the form of common credit-by-examination options such as CLEP, DANTES for military personnel and veterans, and faculty-led assessments. But the College's newest addition to the list, PLA Portfolio, goes beyond those testing modes by allowing people with work experience in their field to gain credit by documenting the knowledge they've attained in the form of a portfolio that is then evaluated by faculty to ensure college-level learning.
What's better, the PLA Portfolio can be compiled entirely online in a self-paced, step-by-step course that walks students through the process. Students can complete it as quickly as they want. The course has a one-time cost of $500 and students can submit a portfolio for courses up to 45 credit hours.
In addition to the sheer convenience that PLA affords students by saving them time and money required to attend a college class, it also offers a number of added advantages.
"The research shows PLA students     are more likely to persist to completion," said Tiffani Malvin, MDC's PLA director. "Their graduation rates are twice as high as non-PLA students. Not only is it a wonderful opportunity in terms of the convenience of getting credit for what you know, but it boosts motivation by making a college degree a realistic ambition."
Learn more about PLA Portfolio and other PLA options at mdc.edu/pla.
— MR
More Academics Articles