---
Cultural Spotlight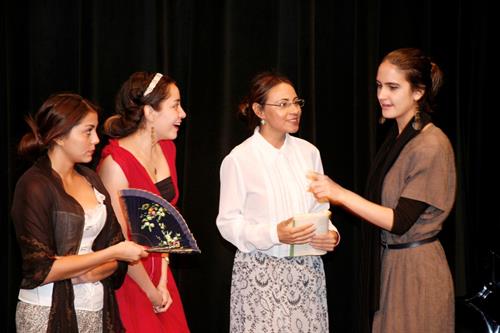 Knight Grant Helps Expand MDC Programs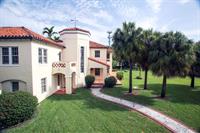 Located in Little Havana, MDC's Koubek Center offers outstanding programming.
Adding to its wide array of cultural endeavors, Miami Dade College now is providing even more opportunities for Hispanic artists through two of its acclaimed programs, Teatro Prometeo and The Koubek Center – thanks to support from the John S. and James L. Knight Foundation, as part of its Knight Arts Challenge.
The Koubek Center is launching En Residencia, an annual six-month, artist-in-residence program supporting four locally based Latino artists from a variety of disciplines. Fostering the growth of these artists, the program provides space to develop ideas and produce new work rooted in Miami's Little Havana. En Residencia creates a space in which these artists can work and forge relationships directly in the neighborhood. Their art is to be informed by experiencing, listening and eventually reflecting the voice of the community to express various issues residents there face, including the immigrant experience, poverty, gentrification, assimilation, acculturation and urban development threatening displacement.
"The creation of new pieces through the residencies will expand the evolving body of Latino-rooted work and discourse," said Kathryn Garcia, executive director of MDC Live Arts. "En Residencia artists will add to a global body of work that voices Latino experience and culture through a Miami lens."
For its part, Teatro Prometeo won the 2015 Knight Arts Challenge award to foster Hispanic theater in Miami and raise its prominence nationally through a partnership with the national Latina/o Theatre Commons. As the country's only Spanish-language theater repertory and conservatory under an academic institution, Teatro Prometeo is uniquely positioned to showcase local and national Latino theater in all its aesthetic and cultural diversity and to propel that work onto stages nationwide.
"For our cultural community to thrive, we need spaces, rooted in community, where artists can experiment with new work," said Victoria Rogers, Knight Foundation's vice president for arts. "Miami Dade College is providing that for artists across genres, with residencies that will help engage the communities that surround them."
More Cultural Spotlight Articles