---
Cultural Spotlight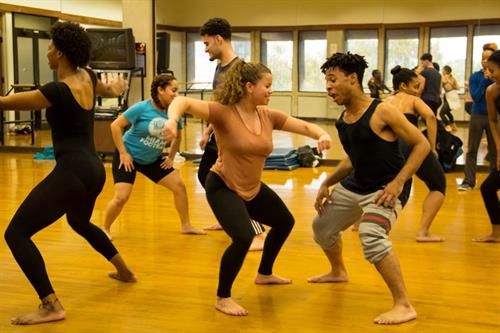 Choreography From the Heart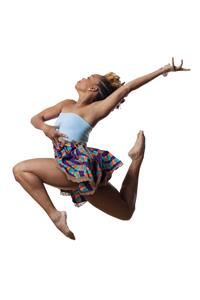 Camille A. Brown recently gave a master class at Kendall Campus in addition to inspring performances at North and InterAmerican campuses.
As a trained dancer with years of performance and teaching experience, Camille A. Brown was the perfect source of inspiration for young dancers during a recent master class at MDC.
Brown, whose dance résumé includes stints with the Alvin Ailey American Dance Theater, Ronald K. Brown's Evidence and Rennie Harris' Pure Movement, has received abundant praise in reviews from renowned publications including Dance Magazine, The New York Times and The Boston Globe.
Fresh off her Black History Month performances at North and InterAmerican campuses, Brown taught a free master class at Kendall Campus as part of a dance class series hosted by MDC Live Arts and its Live Arts Exchange.
"The Master Dance Class Series offered by MDC Live is crucial to the development of young dancers," said MDC Dance Coordinator Michelle Grant-Murray. "The expertise, intelligence, artistic merit, scope and breadth of artistry presented allows for growth and an exploration of new experiences."
In addition to the master class, Brown also performed Black Girl: Linguistic Play, a choreographed piece using the rhythmic play of double-dutch, stepping, tap and ring shout to artistically demonstrate the complexity of carving out a positive identity as a black woman in urban America. Her performance was followed by a stimulating conversation with the audience.
On her website, Brown states that she is "fascinated with tying history to my personal experiences and bringing those things to life, and creating choreography that utilizes musical composition as storytelling."
— NN
More Cultural Spotlight Articles