---
Cultural Spotlight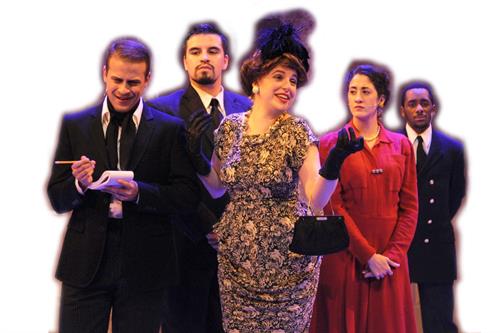 Rising to the Occasion
Packing the house at the Colony Theater in Miami Beach, students of New World School of the Arts at MDC's Wolfson Campus recently presented the award-winning musical Evita. This perennial favorite by Andrew Lloyd Webber and Tim Rice depicts the life of Eva Perón, who rose from poverty to become the hero of her people in Argentina and one of the most influential political figures of the first half of the 20th century.
"This is a great story with extraordinary music and all the qualities of an opera and a Greek tragedy," said NWSA professor James Randolph, who directed Evita. "The material poses a wonderful challenge for students in NWSA's Bachelor of Fine Arts program, providing historical context and an opportunity for students to increase their skills as they prepare for the rigors of a life in the theater."
The performances highlighted the work of music theater college juniors and seniors and orchestra students from the NWSA music division, led by the show's music director Jeff Hess. NWSA is an enriching educational partnership of Miami-Dade County Public Schools, Miami Dade College and the University of Florida in which students can dual enroll to earn both high school and college credit, and even go on to complete a bachelor's degree.
"This show is as relevant as it ever was," Randolph said. "There is tremendous upheaval in all continents of the world, and many cultures and nations are looking for someone to provide answers. The need for social justice, change and human rights is as imperative now as in any other time in human history."
More Cultural Spotlight Articles