---
Making Their Mark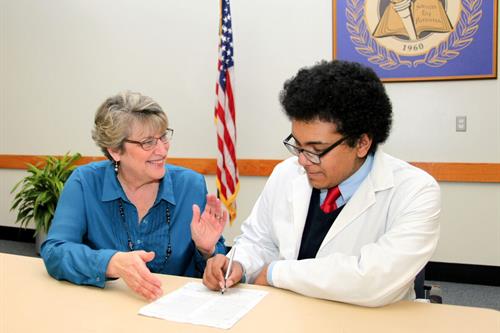 TED Talks Series Finds Inspiration at MDC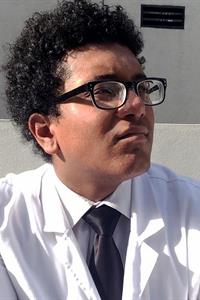 MDC student Norberto Orellana recently gave a TED Talk at The Adrienne Arsht Center for the Performing Arts.
Norberto Orellana, who has cerebral palsy and was born with his right leg shorter than his left, hasn't let life's challenges stop him from impressive achievement.
The 17-year-old availed himself of MDC's School for Advanced Studies dual-enrollment program at Homestead Campus, which is enabling him to graduate from both high school and MDC this spring.
Having been awarded a coveted four-year QuestBridge Scholarship, Orellana has applied to several of the nation's top schools, including Columbia, Stanford, the University of Pennsylvania and Colorado College in Colorado Springs, to which he already has been accepted.

"I plan to study chemistry," he said. "My goal is to become a pediatric orthopedic surgeon."
Orellana recently gave a TED Talk at Miami's Adrienne Arsht Center for the Performing Arts. His topic was "Nothing Can Stop Me," a subject in which he's well-versed.
Orellana has endured five surgeries – the first when he was just nine months old and the most recent this past August – that have finally corrected the length of his legs. He no longer walks with a limp.
Finding a proper place to sleep has been another problem. With his parents unable to find work, the family was homeless, and Orellana slept in his car for a couple of nights until he was taken in by his aunt.
But even with all those challenges, Orellana showed amazing perseverance, attending MDC's Wolfson Campus last summer even though he had to take a bus from Homestead to Kendall and then the train downtown.
"It took me three and a half hours to get to school and the same amount of time to get home," he said. "But I wanted to be there."
Orellana said his favorite class at Miami Dade College was the speech course he took at Homestead Campus taught by Professor Susan G. Lichtman, who was impressed with Orellana's academic versatility.
"He's not only focused, intelligent and very driven, he's also well-rounded," she said.  "I'm thrilled that MDC teams with Miami-Dade County Public Schools in the work of the School for Advanced Studies. High-achieving students who qualify, such as Norberto and others, can more quickly reach their academic goals because of this wonderful partnership."
More Making Their Mark Articles