---
MDC News Bytes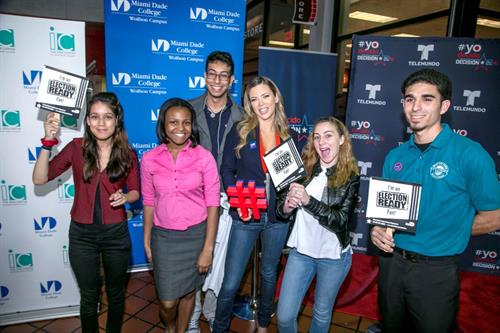 MDC is Election-Ready
As Democracy's College, MDC hosts various voter registration events every semester, ramping up activities in key years of national elections to encourage students and the community to take part in the democratic process.
Kicking off events this year, actress Ximena Duque, who stars in Telemundo's popular series Dueños del Paraíso and Corazón Valiente, recently visited Wolfson Campus to register to vote for the first time since becoming a naturalized U.S. citizen.
The event was part of the network's #YoDecido initiative to promote civic participation and increase the number of Latinos registered to vote.
— NN
More MDC News Bytes Articles