---
MDC News Bytes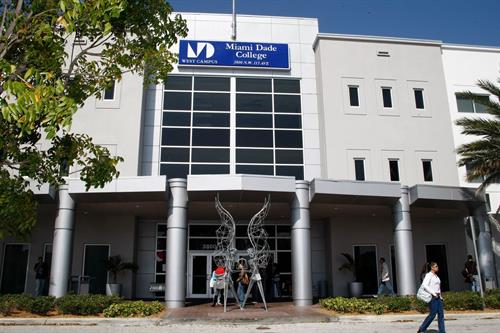 A Fifth Site of Excellence
School for Advanced Studies (SAS), a nationally recognized collegiate high school, will open its fifth location this fall at MDC's West Campus.
SAS is a combined effort of Miami-Dade County Public Schools (M-DCPS) and MDC. It was ranked as the Best High School in Florida for 2015 and 2016, according to Niche, a ranking and review site focused on schools, colleges and neighborhoods. Students attending SAS complete their last two years of high school while attending MDC. In most cases, they also graduate with both a high school diploma and an Associate in Arts degree. Those attending SAS experience a true college experience since both their college dual-enrollment courses and their Advanced Placement (AP) high school courses take place on the MDC campus. Tuition, fees and textbooks are free, and bus transportation is funded by Miami-Dade County Public Schools, within certain defined boundaries and eligibility criteria.
SAS already has an award-winning track record at its other four MDC locations at Homestead, Kendall, North and Wolfson campuses. Each year, SAS students receive  top scholarships, including being named National Merit Scholars and appointed to the National Hispanic Recognition Program.
More MDC News Bytes Articles